Cotidiana Sustentationem & Cura Vegetabilis Packaging Machina
Apparatus vegetabilis packaging est summus celeritas automatic packaging evoluta ex absorbendo alta technologia et experientia dives.A PLC systema temperantia regitur, duplicem frequentiam convertentis, duplicem codicem electronicum pulsus ad regendum signandum et secandum, chartam alere, sacculum faciendi et formandi.Sacculus longitudinis statim exstingui et secari potest, et sine vestigiis coloris colori secari potest, et in uno gradu fieri potest.Post cinematographicum mutatum, materia packaging codicem nationalem non transferet ac sacculum devastabit.Solum unum sacculum fasciculum secari debet ad colorem codicis, ne sacculum vacuum post cinematographicam mutationem.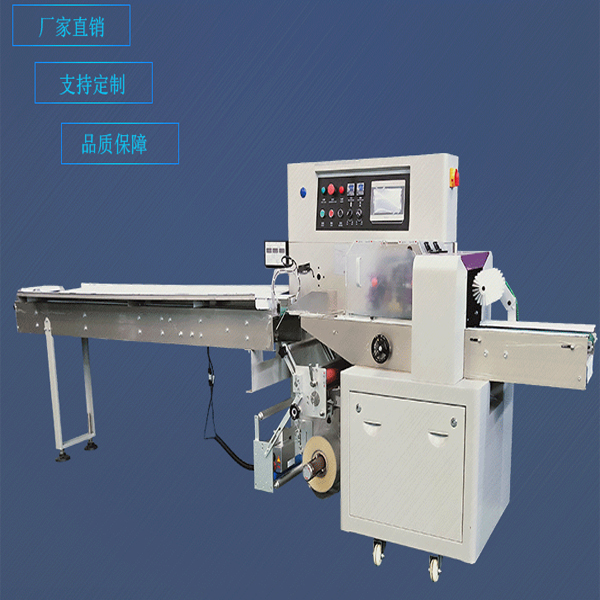 Quomodo facit machina vegetabilis packaging opus?
Mechanice multifunctionalis machinae sarcinae effectae magnam efficientiam productionis habent, una tantum persona requiritur ad eam operandam, quae laborem quattuor hominum minuere potest et sumptus productionis valde minuere.Obsequium cum signis productionis GMP, apta mole packaging.Machina sarcinarum vegetabilis altam habet gradum, laboriosissimum salutaris et una efficacissimae fructus et machinarum sarcinarum vegetabilis.
Constat ex servo motore, servo agitatori et colore velo tactus ad componendum imperium unitatis cum summa potestate praecisionis.Ratio moderandi intelligens omnes parametros faciles facit et claudunt;parametri occasus ut pera formans, longitudinis secans et signandi temperies flexibilior est.Servo systema traditum cinematographicum mechanicum systematis cibationis substituit, structuram mechanicam simplicificat, operationem machinae sarcinae stabiliorem facit, sustentatio quotidiana facilior et simplicior, artificiosam requisita operantis minuit, et strepitum et defectum minuit. operatio machinae rate.Signanter reduci potest;usor potest parametros packaging variarum productorum in tabula dicione constituere, et solum opus est ut correspondentes notitias memoriae exsequantur et exsequantur, et tunc operatio packaging peragi potest.
Features
1. Suprema ratio structurae mechanicae simplex et rationabilis est, facile ad operandum ac facile compono.
2. Finis obsignatio longitudinalis clausa adoptatur ad obsignationem longitudinalem stabiliorem, firmiorem ac stabiliorem.
3. Summus celeritatem horizontalem signandi fabrica, alta signandi et secandi celeritatem, claram et pulchram reticulationem.
4. Automatic positioning and parking function (ne cinematographica calida).
5. Praecipua producta cum fiducia defessa artificio instrui possunt ad items packaged tuendos.Apparatus packaging in machinis packaging vacui horizontalis dividitur et machinis vacuo verticalibus machinis packaging secundum collocationem obiecti.Objectum fasciculi fasciculi vacui horizontalis machinae horizontaliter positae;the packaged object of the vertical vacuum packaging machine is placed vertically.Apparatus fasciculi vacuorum in foro communiores sunt.

---
Post tempus: May-23-2022